Hi everyone,
I've been in a bit of a rut recently searching for something to read and it got me thinking about all the amazing series I love – so I thought I'd share them with you all! These are in no particular order, all my favourites! I've included links to Amazon and Goodreads throughout – if you guys want to try the series but can't buy, head to your closest library and do your bit to help authors fight against piracy!
WARNING: Don't start any of these novels if you have any sort of important commitments coming up, because you won't make it. (One more chapter…)
1. The Cassandra Palmer Series by Karen Chance – First book, Touch the Dark.
Genre: Fantasy, Romance, Mystery
This series has its latest instalment coming out in August. Karen Chance has sadly recently been dropped by Penguin – luckily for me, Chance is going to continue to publish independently. This series follows psychic Cassandra Palmer as she navigates the politics and dangers of the secret paranormal underworld of vampires, monsters, warlocks, fey and Pythias. The world building in this series is honestly astounding and I hope one day I can write as well as Chance. This series is full of mystery, humour and romance, it'll have you laughing, aching, and wiping tears away. Cassie is probably one of my favourite protagonists of all time, she manages to accidentally kick-ass a lot and boy does she find herself in quite a few binds, including (but not limited to) becoming sort-of married to a vampire and in-lust with a warlock. I've read this series over and over, it gets better every time.
2. The Dorina Basarab Series by Karen Chance – First book, Midnight's Daughter.
Genre: Fantasy, Romance, Mystery
Speaking of Karen Chance, this is another series of hers set in the same world as the Cassandra Palmer series. I originally read this series before Touch the Dark and fell in love with the zany, dangerous protagonist – Dory. Dory is a dhampir: half-human, half-vampire. Her father happens to be on the vampire Senate, and a very powerful guy. To help cull her volatile dhampir nature, Dory works as a vampire bounty hunter – a skill she puts to good use trying to track down her usually-reliable roommate who's nowhere to be found. Her father intervenes in the search and blackmails Dory into hunting down her crazy uncle – Dracula himself – with the assistance of Louis-Cesare, in exchange for information on her missing roommate. Prepare for kick-ass fight scenes, a complicated romance and so much sass.
3. The Covenant Series by Jennifer L. Armentrout – First book, Half-Blood.
Genre: Fantasy, Romance, Paranormal, Mythology
This series by Jennifer L. Armentrout is, for the most part, a boarding school novel. A boarding school/training ground for demi-gods. The protagonist is called Alex, she's feisty, a bad-ass fighter….once she finishes her training. She's also hopelessly in-love with Aiden St. Delphi. Any romance between them would be forbidden due to the ancient class system enforced in the name of the Gods, dividing pure-bloods from the half-blooded demi-gods. This series has a slight Vampire Academy feel to it, but with more Greek mythology and slightly more adult. This is another series that I always go back to. Alongside its spin-off series…
4. The Titan Series by Jennifer L. Armentrout – First book, The Return.
Genre: Fantasy, Romance, Mythology, Paranormal
This is the aforementioned spin-off from the Titan series. This series focuses on Seth from the Titans series and a new protagonist called Josie. Seth made a deal with the Gods to save Alex's life, as the Apollyon (a very powerful demi-god with the power to kill Gods), he's their own personal hit-man. Yet, his latest job for Apollo involves babysitting Josie, a student and powerful demi-god (unbeknownst to Josie that is). Sparks fly; giants, Gods and all sorts crawl out of the woodworks, with Seth standing right in their way. Also, incase you hadn't noticed by now, there's a theme of kick-ass, fantastical, sassy, romantic novels here, and this novel is no exception. Josie is a refreshing protagonist and the unlikely relationship that grows between her and Seth is nothing short of a miracle considering his prickly character. That said, some of my favourite characters have come from this and the Titan series, definitely worth a read.
5. A Court of Thorns and Roses Series by Sarah J. Maas – First book A Court of Thorns and Roses
Genre: YA, Fantasy, Fairy-tale, Romance
This series is amazing, and unusual because what makes this series so good is the second novel. The first book is so good, until it somehow gets even better in the second novel, the third novel in this trilogy is good but honestly, there was no way that Maas could've topped the second book so I wasn't surprised when it wasn't as good. The series initially follows Feyre as a protagonist, set in a world where the Fae are a very real and dangerous threat. Feyre shoots dead an unusually large wolf in the forest to feed her starving family, little did she know that this wolf was a Fae in another form. As penance for her crime, Feyre is abducted to Faerie's Summer Court by Tamlin, a member of the High Fae. This novel has all the earmarks of Beauty and the Beast but with a lot more twists. I love all things Faerie so this series was right up my ally. Feyre is ballsy and the reader witnesses her growth throughout the series, becoming a truly bad-ass Queen by the end of the trilogy. I can't say too much without giving away too many spoilers, but the second novel is the best one in this whole series and is written so masterfully. It's very rare that an author successfully turns the reader against a character who was previously the hero, yet Maas manages it. I would go so far as to say A Court of Mist and Fury is the best piece of Young Adult Literature I have ever read.
6. Throne of Glass Series by Sarah J. Maas – First book Throne of Glass
Genre: YA, Mystery, Romance, Fantasy
This series, also by Sarah J. Maas, is another favourite. Unfortunately, whilst the later books in the series are good, they don't have the same spark as the earlier books in my opinion. This series follows Celaena Sardothien, a deadly-famed assassin who is released from slavery by Prince Dorian to win a competition to become the King's private assassin. This series is full of mysteries and magic and again, has everything to do with Faerie as well as court drama, so this has a lot of themes in it that I love. Celaena is girlish yet deadly, charming yet cold, passionate but deceitful. She is a truly engaging and complex character and watching her develop from girl to woman throughout the series is fascinating. Plus, hot tattooed love interest comes in around book three, nobody wants to miss out on that! Genuinely one of my favourite series, but if I had to pick between this and ACOTAR, it would be ACOTAR any day of the week.
7. Georgina Kincaid Series by Richelle Mead – First book Succubus Blues
Genre: Romance, Fantasy, Paranormal, Mystery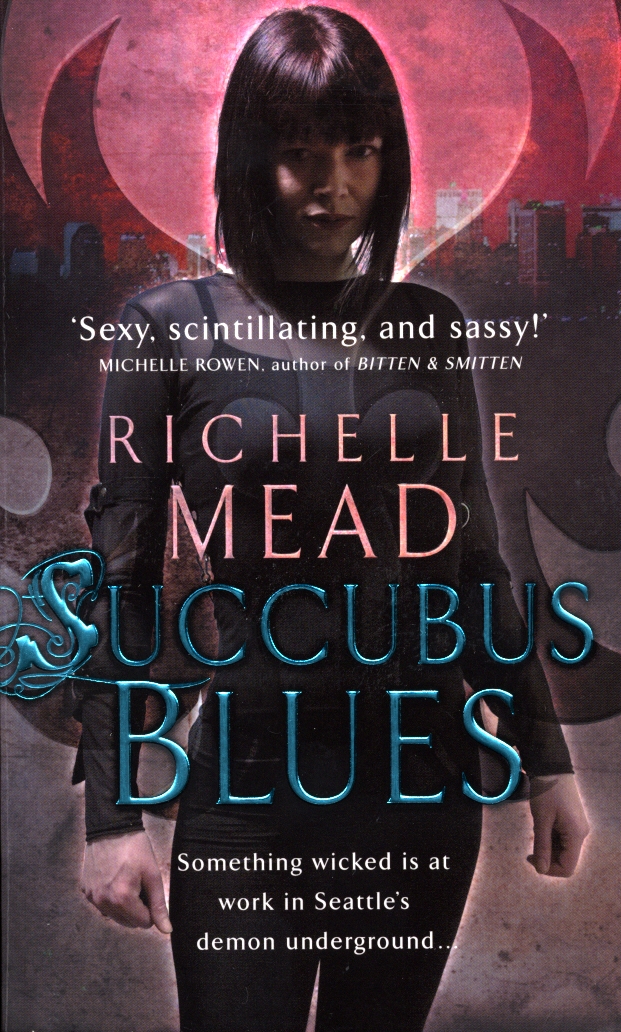 This series follows succubus Georgina Kincaid, an unusual succubus in that she endeavours to only feed off of those with already corrupted souls so as not to taint good souls – being a demon and all. Georgina works at a local bookstore and in-between seducing her boss as an easy energy fix, running the tills and joking around with her human and demonic friends, she falls in love with her favourite author. Unfortunately, Seth Mortensen is a human and one kiss from Georgina would take years from his life and corrupt his soul, marking him for hell. However, Georgina has bigger problems. Namely, someone tracking down and killing demons – a problem for her seen as she is one. Georgina works with her friends, finds an unexpected ally in an angel and juggles her human life while trying to stay alive; romance is truly killer in this novel. Georgina and Seth are the ultimate star-crossed lovers in this series, I honestly wish there were more books in the series because I love it so much, another one that I've read repeatedly. Possibly my favourite romance series ever? Then again, I have read a lot of romance, but this is always a standout for me.
8. The De Vincent Series by Jennifer L. Armentrout – First book Moonlight Sins
Genre: Romance, Mystery
This series is cheesy in places as most romances are, but is a steadfast favourite for me. The women associated with the De Vincent men are said to be cursed to either die or go insane, mysterious deaths plague the family and each of the De Vincent men have plenty of baggage. Luckily, they each meet someone perfect for them and resolve some of the mysteries of their past. Each novel in this trilogy focuses on one brother and their relationship with each woman (Julia, Nikki and Rosie). The compelling murders/mysteries always make for a great way to spark romance within novels and Armentrout plays on this beautifully. Some of her more recent novels I didn't feel had the same spark as some of her earlier work (or I was getting older and more critical, who knows) but the De Vincent novels were the first novels in a while that she'd brought out that I felt were really good – I was so sad when the last one came out early this year.
9. The Lux Series by Jennifer L. Armentrout – First book Obsidian
Genre: YA, Romance, Sci-Fi, Fantasy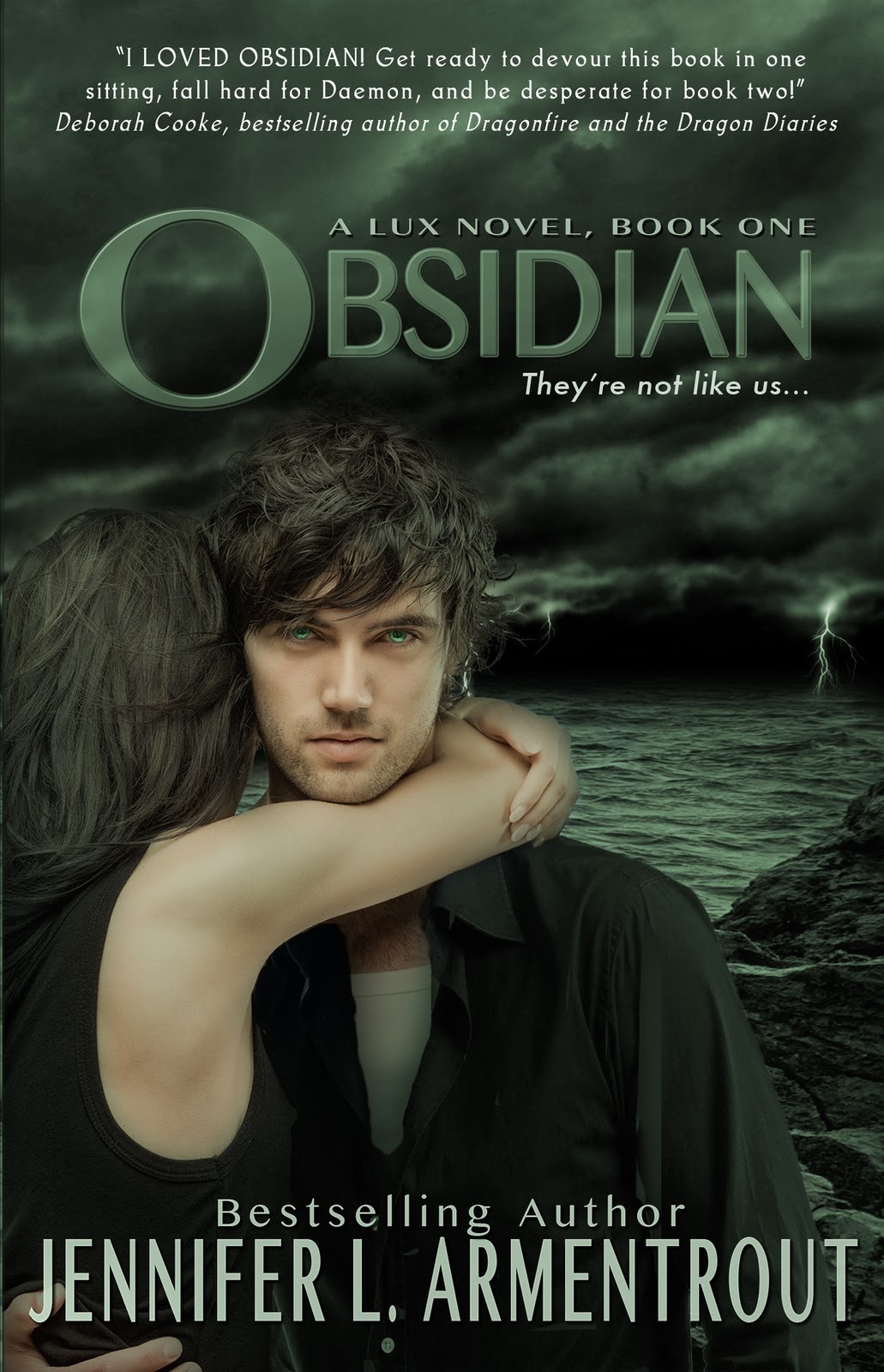 This series is something slightly different for me, still mystery, still romance and (eventually) a bad-ass female protagonist but…aliens. The Luxen are aliens, beings made of light at war with the Arum, beings made of darkness and shadows. Kat moves to a new town and meets her new neighbours, Daemon and Dee Black. Daemon is infuriating…and hot. Sparks fly, literally, and Kat winds up in more trouble than she bargained for when the army and secret scientific organisations get involved. This whole series is heart-breaking, funny and romantic as well as bad-ass. It has a few spin-offs with characters that are set in the same universe that are also very good, one of which came out this year. The only problem I have with this series and its various spin-offs is that some of the characters become a little two-dimensional in that they have similar traits/interests etc. For example, Kat's love of books is mimicked in a few other female protagonists in the spin off series and Luc, Daemon and Hunter also all share traits so that was a little off-putting if you read them back to back like I did when re-reading.
10. Charley Davidson Series by Darynda Jones – First book First Grave on the Right
Genre: Mystery, Romance, Paranormal
This series is about a psychic called Charley Davidson, she assists her Uncle Bob with his murder cases, usually pretty easy for her as she can just ask the victim's ghost who did it. Charley works as a Private Investigator and therefore the series is all about mysteries, including the mysterious Reyes – read: hot love interest, possible felon, definite son of Satan. Literally. Things get super complicated throughout the series, Charley discovers her powers aren't what they seem and a whole lot of other complications that I cant reveal because spoilers. The thing that I loved the most about this series is how wacky and funny it is. Charley herself is a uniquely interesting and funny character, I also love a mystery and Charley is constantly hunting down murderers with the help of ghosts, often landing herself in hot water. The series has quite a lot of books in it now, the last book released was very good which I was glad about as the couple before it hadn't been as good as the earlier novels – such as is sadly often the case with long series. Darynda Jones has a few other great series you should definitely check out too, she's an all-round great writer. If you love mystery with a side of romance and want to laugh out loud, then this is the series for you.
Seen as this post is getting way long now, I'm going to give some honourable shoutouts to some other great series that I love that haven't made it on to the top ten: The Selection by Kiera Cass, The Mortal Instruments by Cassandra Clare, Soul Screamers by Rachel Vincent, Jane Yellowrock series by Faith Hunter, Mercy Thompson and Alpha and Omega series by Patricia Briggs, After by Anna Todd, Chicagoland Vampires by Chloe Neill, Wicked Lovely by Melissa Marr and Iron Fey by Julie Kagawa. Enjoy trying out some of these series, hopefully they help you out of a book slump! Have you read any of these recommended series? Let me know your thoughts in the comments!
Keep reading –
Zola
Xoxo